Out of stock
Want to be notified when this product is back in stock?
The Octane 9 is a true workhorse, excellent for handgun, pistol caliber carbines or lever actions, and submachine gun suppression. Full-auto rated for 9mm to 300 BLK. The Octane line is also user serviceable making it compatible with lead projectiles. The Octane series offers superior performance at an affordable price. One of the absolute best 9mm suppressors available.
The Octane Series is compatible with all Alpha and pistol accessories.
It ships with a Spring Retainer and a Piston Spring.
Coupons and discount codes do not apply to suppressors.
Buy Your Silencer Today, on SilencerCo.com

SilencerCo will ship to a Dealer of Your Choice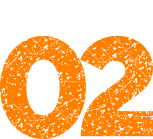 Submit ATF Paperwork with your Dealer

After approval, pick up your Suppressor from your Dealer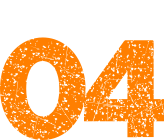 Tech Specs for Octane 9 2.0
| | |
| --- | --- |
| SKU | SU4764 |
| Caliber Compatibility | 9MM & .300 BLK Subsonic |
| Accessories | Alpha, ASR, Pistons, 3-Lug |
| MSRP | $619 |
| ​Weight | 9.0 oz |
| Length | 7.27″ |
| ​Diameter | 1.40″ |
| ​Materials | Aluminum & 17–4 SS |
| ​Muzzle Average | 9MM: 127 dB, 300 BLK Subsonic: 129.5 dB |
| ​Ships With | Spring Retainer & Spring |
SKU
SU4763
Caliber Compatibility
9MM – .45 ACP & 10MM, .300 BLK Subsonic
Accessories
Alpha, ASR, Pistons, 3-Lug
MSRP
$619
​Weight
10.0 oz
Length
7.94″
​Diameter
1.40″
​Materials
Aluminum & 17–4 SS
​Muzzle Average
9MM: 130.4 dB
300 BLK Subsonic: 133.5 dB
.45 ACP: 131.8 dB
​Ships With
Spring Retainer & Spring




Accessories for the Octane 9 2.0
The SilencerCo Closed-Tine Flash Hider significantly suppresses muzzle flash, safeguarding the shooter's vision, especially in low-light environments. Its special closed-tine design reduces the risk of snagging on branches or gear during field use. Crafted for maximum effectiveness, this closed-tine flash hider keeps your shots discreet and on target, adding a badass look to any firearm. Enhance your shooting experience with reduced flash signature and superior control. The SilencerCo Closed-Tine Flash Hider has the added benefit of being compatible with the SilencerCo ASR Mount, which you can thread over the top of this flash hider for a quick mount option. With multiple thread and caliber options of muzzle brakes, you can quickly and effectively shoot suppressed on multiple platforms. The ASR mount is one of the best performing suppressor mounting systems available today. See the size chart below to find the correct ASR Mount for your silencer. ASR Mounts: Alpha: Harvester 300, Omega K Series, and Octane Series Bravo: Harvester EVO, Hybrid 46, Harvester 338, Omega 300, and Scythe-Ti Charlie: Saker ASR Series, Chimera 300, Omega 36M, and Hybrid 46M
---
SKUs: AC5326 - 1/2" x 28 threads for .223 cal / 5.56mm
Check out our videos for the Octane 9 & 45.

Since our birth in 2008, our dedication to authenticity and innovation has never wavered. Today, we continue to focus on exceptional customer service and industry-leading products; products that are crafted by people with the utmost dedication to our industry. We are hunters, shooters, and gun enthusiasts, just like you. Our mission is to bring you products that will enhance your shooting experience.