Maximize performance on your AR-15.
Caliber Compatibility: 223 REM / 5.56 NATO Multi-Caliber
How to Buy Silencers
We've made it easier than ever.
Buy Your Silencer Today, on SilencerCo.com

SilencerCo will ship to a Dealer of Your Choice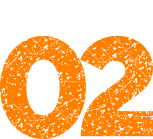 Submit ATF Paperwork with your Dealer

After approval, pick up your Suppressor from your Dealer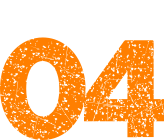 The SilencerCo AR-15 Lower Receiver is made from billet 7075-T6 aluminum, it is precision machined for compatibility with all of your preferred parts. The lower receiver is finished in a type III hardcoat anodize for added durability and corrosion resistance. The new design includes a proprietary ambidextrous bolt catch, integrated enlarged trigger guard, and ambidextrous multi-position sling swivels as well as various other features. With the SilencerCo Billet AR-15 receiver, you get the materials, finish, and features you want and need to complete your dream AR-15 build.
Build an AR customized to your lifestyle.
The SCO15 Lower includes unique features like an ambidextrous bolt catch for ultimate maneuverability. 
Ambidextrous bolt catch allows for quick and unique manipulation.

Flared magwell for easy and quick magazine insertion. 


Integrated QD Sling Cups.
Ideal and comfort attachment point for slings.
Uses interchangeable Charlie Front Caps to fine-tune sound suppression for specific calibers.
Can be used in long configuration or shortened by removing the front section.
Attach with ASR mount, Direct Thread Mount, 3-Lug or Piston depending on the host firearm.
Clean design — long-lasting finish.
Solid sound suppression on a variety of calibers.
ENJOY A FULL SILENCERCO BUILD.
Pair with the SCO15 Upper.
Build out a custom SilencerCo AR-15 with the SCO15 Lower and Upper. You can even add on a SilencerCo Gas Defeating Charging Handle to complete your build.
Check out our video on the Lower Receiver by SilencerCo

Accessories for the SCO15 Lower Receiver
Say goodbye to blow back gasses from your AR pelting you in the face. Compared to similar products on the market, SilencerCo's new Gas Defeating Charging handle has a special quality: it actually works! A proprietary design using an O-ring seal stops gas from blowing back into the shooter's face, a common problem with the AR.
Features ambidextrous design for intuitive manipulation and smooth charging.
Machined from aircraft grade 7075 aluminum.
Ships with one O-ring already installed and one spare.
Your eyes will thank you.
What's more American than building out your own AR-15 rifle? The SCO15 Upper Receiver features the SilencerCo logo, and is perfect for pairing with the SCO15 Lower Receiver. Precision machined from billet 7075 aluminum and finished in type III hardcoat anodize. Features a mil-spec 1913 picatinny rail and M4 feed ramps. Compatible with mil-spec forward assists and dust covers (not included in purchase). *Lower receiver is not included. *Upper Finish disclaimer: SilencerCo uppers are finished with Type 3 hardcoat anodize, this process forms an extremely hard, abrasion resistant finish. While this finish provides superior results, it can cause some variance in the finish color. SilencerCo can't guarantee that a SCO-15 Lower will be an exact match with a SilencerCo upper. Color variations are not covered under warranty.

Since our birth in 2008, our dedication to authenticity and innovation has never wavered. Today, we continue to focus on exceptional customer service and industry-leading products; products that are crafted by people with the utmost dedication to our industry. We are hunters, shooters, and gun enthusiasts, just like you. Our mission is to bring you products that will enhance your shooting experience.
What Our Customers Have To Say...
SilencerCo is a bad ass company who cares about its customers and cares about the quality of their products. Sadly, this is becoming rare in America. I have five of your suppressors and will be a customer for life. Thank you for being bad ass!!
I would like to express my gratitude on your outstanding professionalism, & the fine craftsmanship in the research & development on your product.
Totally above my expectations. I have several of your suppressors and they are my can of choice. Reliable, effective, durable... Thank you for having a customer service department as good as your product.