Out of stock
Want to be notified when this product is back in stock?
SilencerCo is celebrating 15 years in business with the launch of a limited-edition Sparrow-Ti. This will commemorate 15 years of the original Sparrow – the suppressor that started it all. The Sparrow-Ti has all of the same iconic features that made the Sparrow 22 a classic, including user-serviceability, stellar sound performance and caliber versatility. But it has one more feature that makes it extra special — it's completely constructed out of titanium.
This material change means that the Sparrow-Ti weighs only 3.8oz, around half the weight of the original Sparrow. It's also finished in a proprietary two-tone gray and bronze anodized finish for a completely unique look.
The Sparrow-Ti is rated for .22 LR, .22 Mag, .17 HMR, .17 WSM and FN 5.7 × 28 calibers. It's full-auto rated with 22LR. It's compatible with Delta Adapters and ships with a Delta Threaded Rifle Spacer in 1/2 x 28.
This is a limited-edition suppressor, so don't miss your chance to be one of the lucky owners.
Buy Your Silencer Today, on SilencerCo.com

SilencerCo will ship to a Dealer of Your Choice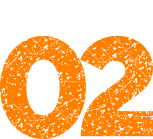 Submit ATF Paperwork with your Dealer

After approval, pick up your Suppressor from your Dealer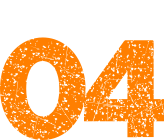 Tech Specs for Sparrow-Ti
SKU
SU5329
Caliber Compatibility

22 LR*, 17 WSM, 17 HMR, 22WMR

*Full Auto Compatible with 22LR

Accessories
Delta Adapters
MSRP
$499
​Weight
3.8 oz
Length
5.08″
​Diameter
1.06″
​Materials
Titanium
​Muzzle Average
22LR: 112.7 dB 17 HMR: 124.5 dB
​Ships With
Delta Threaded Rifle Spacer 1/2×28

Accessories for the Sparrow-Ti
Get your 22 suppressor-ready in a few seconds with a Delta Adapter. Available in multiple models, enjoy the benefits of o-ring engagement which keep the muzzle threads clean and prevent your suppressor from working loose under firing. Delta accessories are compatible with Switchback 22, Sparrow 22, Spectre 22, Warlock 22, and Osprey Micro 22.
SKUS
SIG MOSQUITO
M9 x .75 adapts to 1/2 x 28
(AC4)
WALTHER P22
M8 x .75 adapts to 1/2 x 28
(AC5)
GSG 1911-22LR
M9 x .25 adapts to 1/2 x 28
(AC61)
FN Five-seveN 
M10 x 1 adapts to 1/2 x 28
 (AC77)
S&W M&P 22 COMPACT
3/8 x 24 adapts to 1/2 x 28
(AC875)
1/2 X 28 to 1/2 X 28 O-RING ENGAGEMENT ADAPTER
(Shortens .6" 1/2x28 threads to .4")
(AC3)
1/2 X 20 to 1/2 X 28 (AC115)
Compatibility Notes:
Smith & Wesson M&P 22 Compact Adapter (AC875) is only compatible with the M&P 22 Compact. If you have the full size M&P 22, you will need the P22 adapter (AC5).
Some GSG pistols use the Sig Mosquito adapter instead of the GSG Adapter. Confirm the thread pitch on your GSG to determine which you will need.
Learn about this amazing suppressor and see it in action.

Since our birth in 2008, our dedication to authenticity and innovation has never wavered. Today, we continue to focus on exceptional customer service and industry-leading products; products that are crafted by people with the utmost dedication to our industry. We are hunters, shooters, and gun enthusiasts, just like you. Our mission is to bring you products that will enhance your shooting experience.