The Osprey 9 is uniquely designed in a polygonal shape to allow for greater internal volume and better overall sound suppression. Due to the shape, the Osprey also sits below the shooter's line of sight, thereby not impeding standard pistol sights. The updated version added a push-button locking system for quick and repeatable indexing. All of these features combined make it one of the sleekest and most iconic pistol suppressors on the market.
Rated for 9mm, and for .300 BLK subsonic calibers. Compatible with pistons and fixed barrel spacers for attachment to a host firearm.
It ships with a Disassembly Tool, Indexing Ring / Spring Retainer, and (1) Piston Spring.
This suppressor can also be shot "wet" by using 5cc of water or wire pulling gel to temporarily improve sound suppression.
*Lead projectiles are not recommended for use with any of our sealed suppressors.
Coupons and discount codes do not apply to suppressors.
Buy Your Silencer Today, on SilencerCo.com

SilencerCo will ship to a Dealer of Your Choice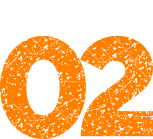 Submit ATF Paperwork with your Dealer

After approval, pick up your Suppressor from your Dealer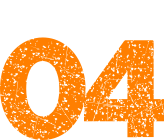 Tech Specs for Osprey 9 2.0
| | |
| --- | --- |
| SKU | SU5184 |
| Caliber Compatibility | 9MM & 300 BLK Subsonic |
| Accessories | Pistons & Fixed Barrel Spacer |
| MSRP | $859 |
| ​Weight | 8.8 oz |
| Length | 7.60″ |
| ​Diameter | 1.30 X 1.75″ |
| ​Materials | Aluminum & 17 – 4 SS |
| ​Muzzle Average | 9MM: 129.5 dB, 300 BLK Subsonic: 128.8 dB |
| ​Ships With | Ships with Disassembly Tool, Indexing Ring/Spring Retainer, and (1) Spring |
SKU
SU5185
Caliber Compatibility
9MM to 45 ACP & 300 BLK Subsonic
Accessories
Pistons & Fixed Barrel Spacer
MSRP
$859
​Weight
9.2 oz
Length
7.90″
​Diameter
1.30 X 1.75″
​Materials
Aluminum & 17 – 4 SS
​Muzzle Average
9MM: 128.9 dB
300 BLK Subsonic: 131.3 dB
45 ACP: 130.4 dB
​Ships With
Ships with Disassembly Tool, Indexing Ring/Spring Retainer, and (1) Spring






Accessories for the Osprey 9 2.0
Our pistons were designed to be easily changed for different host firearms or calibers. Pistons are built with 17-4 stainless steel, then heat-treated for maximum durability. The piston is part of the Nielson device that moves and allows semi-automatic cycling for unlocking pistol barrels. Throw a Fixed Barrel Spacer on for fixed barrel applications. SilencerCo pistons have female threading that attaches to our
SilencerCo threaded barrels
. XL pistons are for firearms where the silencer requires additional length between the threaded barrel and the silencer. The 1/2x28 SN Piston will index on the muzzle of the barrel instead of the shoulder. This is used on small profile pistol barrels with an inadequate shoulder diameter. Compatible with
Omega K Series
Hybrid 46
Hybrid 46M with Charlie Piston Mount
Osprey Series
Octane Series
Omega 36M with Charlie Piston Mount
SKUS .578 X 28 (AC24) 1/2 X 28 (AC25) M13.5 X 1LH XL (AC626) M13.5X 1LH (AC26) M14.5 X 1LH (AC27) M16 X 1LH (AC28) M16 X 1RH (AC29) 5/8 X 24 (AC30) 9/16 X 24 (AC31) 1/2 X 36 (AC57) 1/2 X 28 XL (AC59) .578 X 28 XL (AC1346) 1/2 X 28 SN (AC1756)
Check out our videos for the Osprey 2.0, now with 100% more button.

Since our birth in 2008, our dedication to authenticity and innovation has never wavered. Today, we continue to focus on exceptional customer service and industry-leading products; products that are crafted by people with the utmost dedication to our industry. We are hunters, shooters, and gun enthusiasts, just like you. Our mission is to bring you products that will enhance your shooting experience.